Anyone can be a Super Citizen and help stop hate crime in Bosnia and Herzegovina
Bosnia and Herzegovina |
13 July 2015
---
Everyone can help stop hate crime. Speaking out and reporting hate incidents is a major step in defying hate.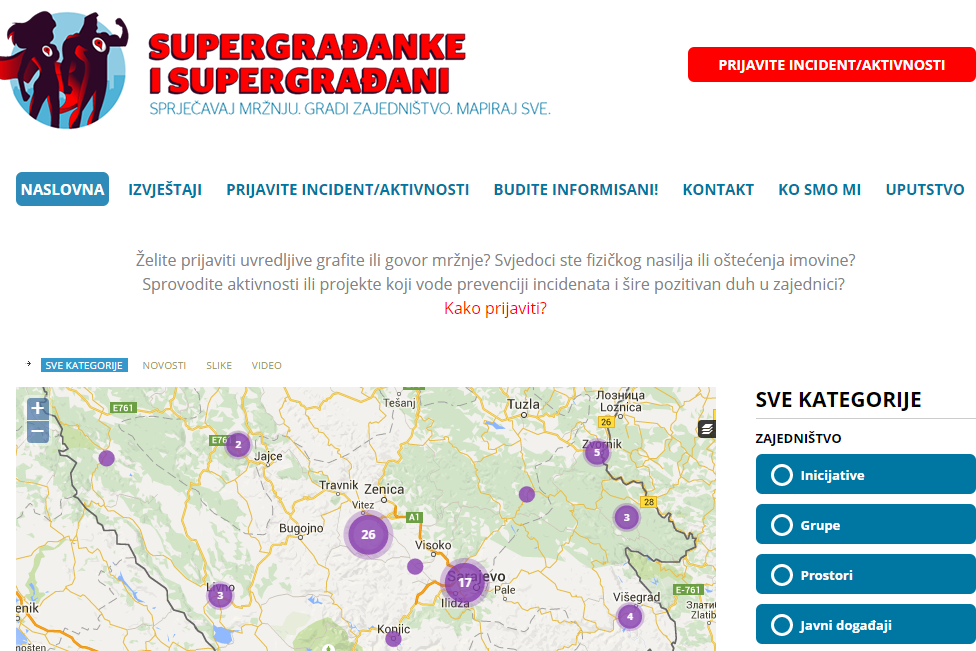 The Super Citizens initiative of the OSCE Mission to Bosnia and Herzegovina enables anyone to report incidents of hate crime or hate speech that they have witnessed. The initiative is a success: since the website was created in 2013, Super Citizens continues to receive more and more incident reports.
Citizens submit reports detailing the incidents through the website, including the nature and location of the incident. This information is then verified by the OSCE Mission and posted online. Super Citizens includes reports by civil society groups and people from 19 towns across Bosnia and Herzegovina. These groups also form the basis for local Coalitions Against Hate.
The Super Citizens initiative brings together local governments, civil society and international organizations to counter hate crime. The data collected can then inform local authorities to design policies in partnership with their communities.
Super Citizens also reports on initiatives to counter hate. Highlighting local initiatives, from peaceful gatherings to graffiti removal, it sends a strong message that communities will not be divided by hate.
This initiative is part of the OSCE Mission's efforts to help authorities in Bosnia and Herzegovina strengthen their capacity to counter hate crimes. The Mission also provides training courses on hate crime for judges, prosecutors and police investigators.
Want to learn more about Super Citizens?