Recording hate crime and data collection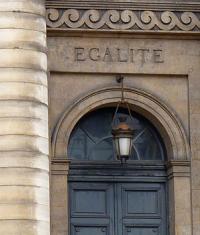 Data collection. The lack of accurate, comprehensive data on hate crimes undermines the ability of states to understand fully and to deal effectively with the problem. OSCE participating States should:
Collect, maintain and make public reliable data and statistics in sufficient detail on hate crimes and violent manifestations of intolerance, in line with Decision 9/09 of the OSCE Ministerial Council. Such data and statistics should include the number of cases reported to law-enforcement authorities, the number of cases prosecuted and the sentences imposed. Where data-protection laws restrict collection of data on victims, states should consider methods for collecting data that are in compliance with such laws;
Consider creating systems for data collection that separate hate crimes from other crimes and that disaggregate bias motivations; and
Take appropriate measures to encourage victims to report hate crimes.
Programmatic activities. Participating States, Non-governmental organizations, the OSCE and other international organizations all have important roles to play – individually and collaboratively – in developing activities and projects aimed at countering hate crimes. Many initiatives that could serve as models or inspiration for other participating States or organizations are already underway around the OSCE region. Types of activities that could be considered for implementation include:
Exploring ways to provide victims of hate crimes with access to counselling, legal and consular assistance, as well as effective access to justice, in line with Decision 9/09 of the OSCE Ministerial Council;
Public-awareness raising, including ensuring that the public understands the nature and scope of hate crimes, and encouraging the public to report offences and assist law-enforcement bodies in apprehending and prosecuting offenders;
Fostering the establishment of national institutions or specialized bodies, the development and implementation of national strategies and action plans in this field, and the promotion of inter-ethnic and inter-cultural dialogue, including in its religious dimension;
Supporting the use of telephone hotlines for victims of hate crimes to report the crimes and seek resources for assistance and support; and
Encouraging public discourse aimed at preventing and responding to hate crimes.