Working with civil society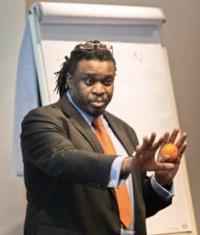 Civil society organizations are particularly well placed to supplement participating States' activities to address hate crime, especially by monitoring incidents and assisting victims. ODIHR will, therefore, continue to strengthen its co-operation with non-governmental organizations active in hate crime monitoring, recording and reporting as one important source of information about hate crime developments in participating States. States can also benefit from increasing co-operation with civil society in a number of ways. OSCE participating States should consider:
Exploring methods for facilitating the contribution of civil society to combating hate crime;
Conducting outreach and education with communities and civil society groups in order to increase confidence in law-enforcement agencies and to encourage better reporting of hate crimes;
Encouraging and supporting civil society organizations in providing assistance to victims;
Supporting efforts, in co-operation with civil society, to counter incitement to imminent violence and hate crimes, including through the Internet, while respecting freedom of expression; and
Creating local partnerships between civil society and law-enforcement agencies to report regularly on issues of concern and follow up on incidents. This can also serve as an early warning of rising tensions and enable proper resource allocation.