ENAR keeps track of racism and discrimination against migrants in Europe
---
Civil society plays a crucial role in complementing official hate crime data. In its latest shadow report covering 2015-2016, the European Network Against Racism (ENAR) found that migrants are more and more the targets of racist violence and hate speech across 26 EU countries.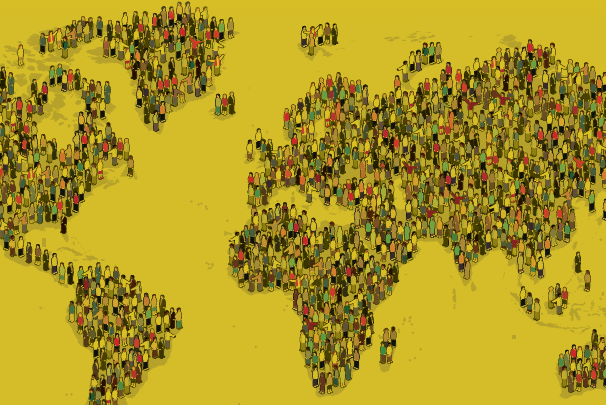 This article is a contribution of the European Network Against Racism (ENAR).
Migrants in Europe have a long history of experiencing racism. The rise in migrants entering Europe during 2015 and 2016 has coincided with anti-migrant political discourse and exclusionary migration policies, which are having a disproportionate impact on migrants of non-European origin. These are the conclusions of ENAR's latest Shadow Report on racism and discrimination in the context of migration in Europe. The report covers 26 EU countries that are also OSCE participating States. The report also found that migrants are increasingly the targets of racist violence and speech; and face discriminatory policies and attitudes hindering their access to the labour market.
The report is a compilation of information and data collected by civil society organisations across Europe on racism and related discrimination. The 2015-2016 report highlights racist attacks against migrants, asylum seekers, refugees and their accommodation across the EU. In Germany for instance, a total of 3,729 verbal and physical attacks against refugees and asylum seekers were reported in 2016 – more than 10 hate incidents per day. In Greece, 75 racist incidents targeting immigrants and refugees were reported by ENAR in 2015, a 60 per cent increase compared to 2014.
The Shadow Report highlights the impact of treating migration primarily as a security issue and criminalizing migrant groups. It argues that several governments made it clear that irregular and Muslim migrants were not welcome. African migrants, many in need of humanitarian protection, were framed by politicians and other commentators as "economic" or "illegal" migrants.
The report found that politicians and commentators delivered anti-migrant statements and racist hate speech with impunity. Support for far-right parties and groups in several countries is growing and these groups are setting the tone of the debate on immigration, particularly related to Muslim migrants. This is resulting in anti-migrant discourse and policies being seen as acceptable and mainstreamed across the political spectrum.
In addition, a number of barriers in the labour market – discrimination, restrictions linked to migration status, lack of recognition of qualifications, language – result in both an employment gap between migrants and nationals, and in many migrants falling victim to exploitation. In the absence of national migrant integration plans that address racial or discrimination in the labour market, inclusion and progress remain difficult.
ENAR's annual Shadow Reports provide an important and unique civil society perspective that sheds light on the realities of racism in Europe, helping to fill the gaps in official and academic data. These reports support evidence-based policy making on these issues at the EU and national levels. Previous editions have focused on Afrophobia, racist crime and employment, among other topics.
The 2015-16 Shadow Report on racism and discrimination in the context of migration in Europe is based on data and information about 26 EU Member States: Austria, Belgium, Bulgaria, Croatia, Czech Republic, Cyprus, Denmark, Estonia, Finland, France, Germany, Greece, Hungary, Ireland, Italy, Latvia, Lithuania, Luxembourg, Malta, Poland, Portugal, Romania, Spain, Slovenia, Sweden and United Kingdom.
ENAR is a pan-European anti-racism network that combines advocacy for racial equality and facilitating co-operation among civil society anti-racism actors in Europe. The organization was set up in 1998 by grassroots activists on a mission to achieve legal changes at the European level and make decisive progress towards racial equality in all EU Member States. It strives to provide analysis, vision, concrete policy proposals to EU and national policy- and decision-makers according to human rights based approaches.