Supporting educators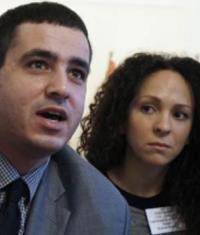 Related commitments and recommendations
Participating States, non-governmental and other organizations, the OSCE and other intergovernmental organizations all have important roles to play – individually and collaboratively – in developing activities and projects aimed at countering hate crime. Many initiatives that could serve as models or inspiration for other participating States or organizations are already in place around the OSCE region. Types of activities that could be considered include:
Implementing comprehensive education programmes aimed at countering discrimination and promoting human rights, and that confront prejudice and stereotypes in preschool, primary, secondary and post-secondary schools;
Making use of educational materials such as ODIHR's Guidelines for Educators on Countering Intolerance and Discrimination against Muslims: Addressing Islamophobia through Education and ODIHR's Addressing Anti-Semitism: Why and How, a Guide for Educators.